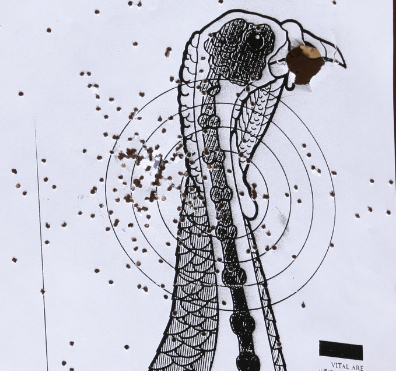 When: Thursday, April 11 – 5:30 to 7pm
Spring turkey season is coming and all members who happen to be turkey hunters are encouraged to take part in this event. During the above hours the rifle range will be exclusively set aside for the purpose of patterning a shotgun. This involves firing one shot, then going downrange to examine and exchange your target. Then it's back to firing line and the process is repeated until you are satisfied with your results. Safety is the priority so each round will be coordinated and all shooters will go down-range at the same time.
What to bring: Turkey hunting shotgun, ammo, targets, target stand, cardboard/newspaper (pizza boxes work great), eye and ear protection. And, a guest!
Let's have some fun getting ready for turkey season! 
NOTE: The rifle range will be closed at this time.