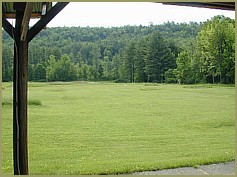 Dunham's Bay Fish & Game Club offers an excellent outdoor shooting range. The main shooting range  offers 50 covered shooting benches with downrange shooting options up to 200 yards. Target frames are available at 25, 50, 75, 100, and 200 yards, respectively. We encourage our members to bring their own targets and stands and require them to clean their area after shooting, including picking up  brass and spent shells.
The main shooting range is open daily at 9:00 a.m. until one-half hour before Sunset. During the Fall months of October and November shooting is allowed until Sunset to cater to hunters looking to sight in their deer hunting implements.
Also, as of July 2017 the new Pistol Range is open. 
Archery is also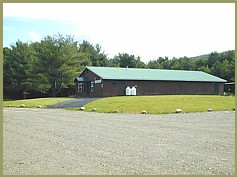 a key component of our shooting offerings. The northwest corner of our property is reserved for our wooded and open archery ranges that feature a sight-in range and a 3D target range that includes an elevated platform. Archery shooting is also allowed indoors as well.
And speaking of indoors; our main building not only supports a 20+ yard archery range but serves as our meeting and education room and has ample seating. Our front lounge features an area to relax, two bathrooms, refreshments, area maps and bulletin board for members to place advertisements. Taxidermy and educational materials are prevalent throughout the clubhouse.
Safety is the key component at this range and Dunham's Bay Fish & Game Club. The main shooting range employs a mandatory two-light system to ensure the safety of our members and guests. The Club is under constant video surveillance as well.
The clubhouse is a smoke-free environment. Smoking is permitted however, in any outdoor area on the grounds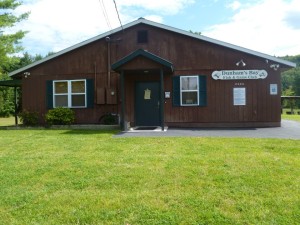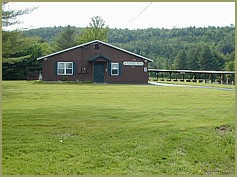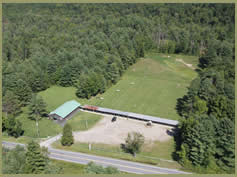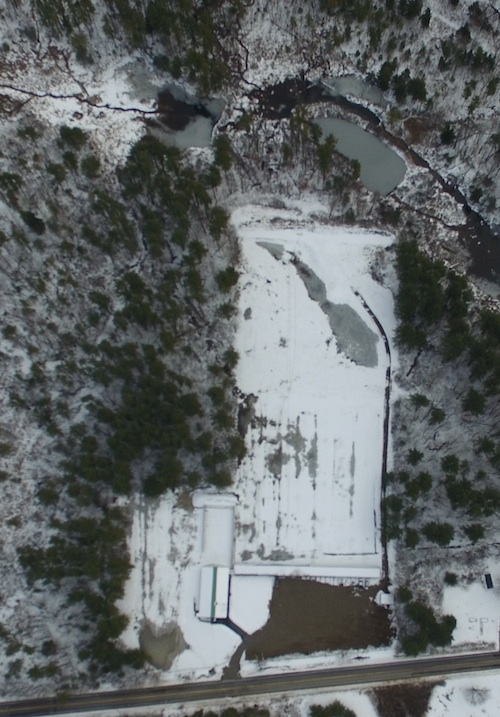 Winter view of the club