Welcome to Our Club: We appreciate the attention our members are paying to being safe on the range, both with firearms (as always) and with COVID-19 practices. We are currently not holding in-person monthly meetings but are trying a virtual session in January, 2022 (see below).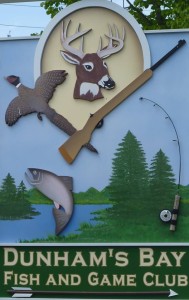 The latest from the club:
Update: Jan. 10, 2022: Attn. Members: We will be hosting a virtual Zoom club meeting at 7pm on Jan. 12. Check you email for details and if you did not receive the email please contact Dan at buck@adkhunter.com,
• Current Members: Here is the 2022 membership renewal from. Renewal App & Acknoledgement 1pg copy
• New Members: Please do not complete an application until you attend the orientation in person.
• All members should be familiar with the Club Rules Range Rules 2016.docx
• Membership Pins: We would like your feedback on membership pins. These are the pins that go on your hat that tell the year of your membership. There are people on the board and in the officers that would like us to keep them and some that are not as concerned with these pins considering the extra work it takes. Please take this three question, two minute survey to let us know what you the members think. You will continue to be issued a membership card no matter what the survey responses are.
Don't forget: If you are on Facebook, check in for periodic updates there:
https://www.facebook.com/DunhamsBayFishAndGameClub/
Post: Nov. 25, 2021:  Recently, the Board of Directors had a meeting. We have some new officers in place and much discussion was had on what's in store for 2022. The biggest hurdle will be membership and getting renewals completed in a timely manner early in 2022. Please keep an eye on your email, this website and our Facebook page for information and updates on all of this. Your cooperation is much appreciated. 
Indoor Facilities: The club's indoor facilities, including bathrooms and the archery range are now open to members. Please follow social distancing guidelines while using both indoor and outdoor facilities.
Guest Policy:
Guests are now welcome at the club. Please be safe and follow social distancing guidelines.
Club Hours:
Typically, the range closes at one half hour before sunset each day. However, as fall progresses and sunset occurs sooner each day, the range remains open until sunset through the big game hunting seasons. This gives hunters a little more daylight to sight in their hunting rifles and pattern their shotguns.
Engaging and interesting articles as well as news about club events
are posted regularly to our  Facebook page.