MilSurp Shoot
Saturday August 19, 2023
9am – Noon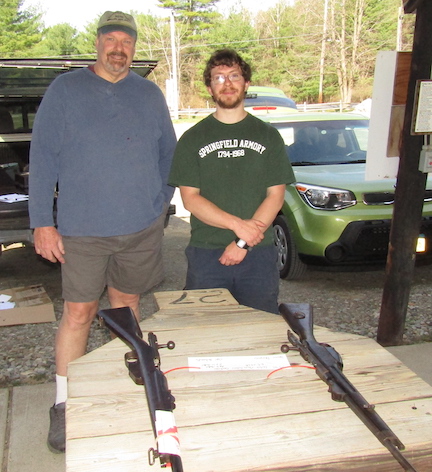 Bring your Military Surplus to shoot or just to display.
This is a chance for members that have an interest in these old vintage/milsurp guns to get together.
We will start the morning with a safety and rules briefing at 9:00AM. Rifles are to remain in vehicles at this time.
Display our rifles for all to see. I will give out index cards so you can display model and caliber. Bring several rifles if you wish.
 Next will be a friendly competition for "as issued" rifles only. Military Vintage Rifles; open sights or period correct optics.
5 sighting shots in 5 minutes
10 shots standing in 10 minutes
10 shots kneeling or sitting in 70 seconds
10 shots fast prone 60 seconds (bring your own pad for prone)
20 shots slow prone 20 minutes
*It is your responsibility to ensure your rifles and ammunition are in safe working order*
To save ammo, you can shoot as many shots as you desire. Make sure your ammo is correctly labeled, No armor piercing ammunition. After the competition we will have an open shoot at the steel targets.
Hearing and eye protection required
For more information contact Dennis Dempsey
[email protected]
Here are some scenes from our first Mil-Surp shoot held in April, 2023.