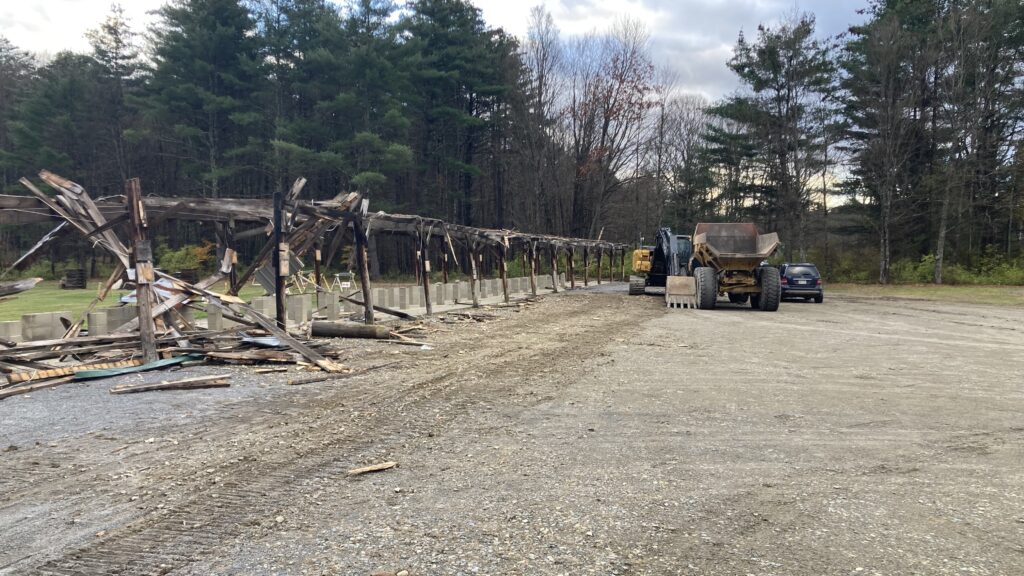 The long-awaited time to repair our canopy and shooting benches has come. We are sorry that the timing is during hunting season when so many are preparing their deer rifles for the season. However, permit approval and contractor availability are what has affected the timing the most. Therefore, please be aware that with the impending construction of our new range cover, we will be closing the ranges (all of them) for up to six weeks. Again, we have been working to get this project permitted and all appropriate variances for months and planning for over a year, as we previously emailed. We thank you in advance for understanding. 
 The range has been closed since Saturday Oct, 28 through Oct. 29. This means that the main range (including 25-200 yard, .22 rimfire steel, pistol steel) and the pistol range will all be closed through Dec. 18 as of this posting date (Nov. 9).  Note: this may need to change based on weather conditions and delays in construction.  
The pistol range (formerly the combat pistol range, within the concrete walls) will be open ONLY on Saturdays and Sundays and ONLY by currently established rules.  Absolutely no rifles on that range!!! You must use a holster on that range.   

This was voted on and approved at the October 11, 2023 Board of Director and Membership meetings. Once complete, we will have newer, more comfortable and much more compatible range for our members to enjoy.
Note to Archers: The outdoor practice archery range and indoor archery range remain open during the firearms shooting bench/canopy reconstruction. The 3D course was closed earlier this fall.
Contact Us: [email protected] | 518-792-8821
Follow the construction progress of our new range: https://www.facebook.com/DunhamsBayFishAndGameClub/